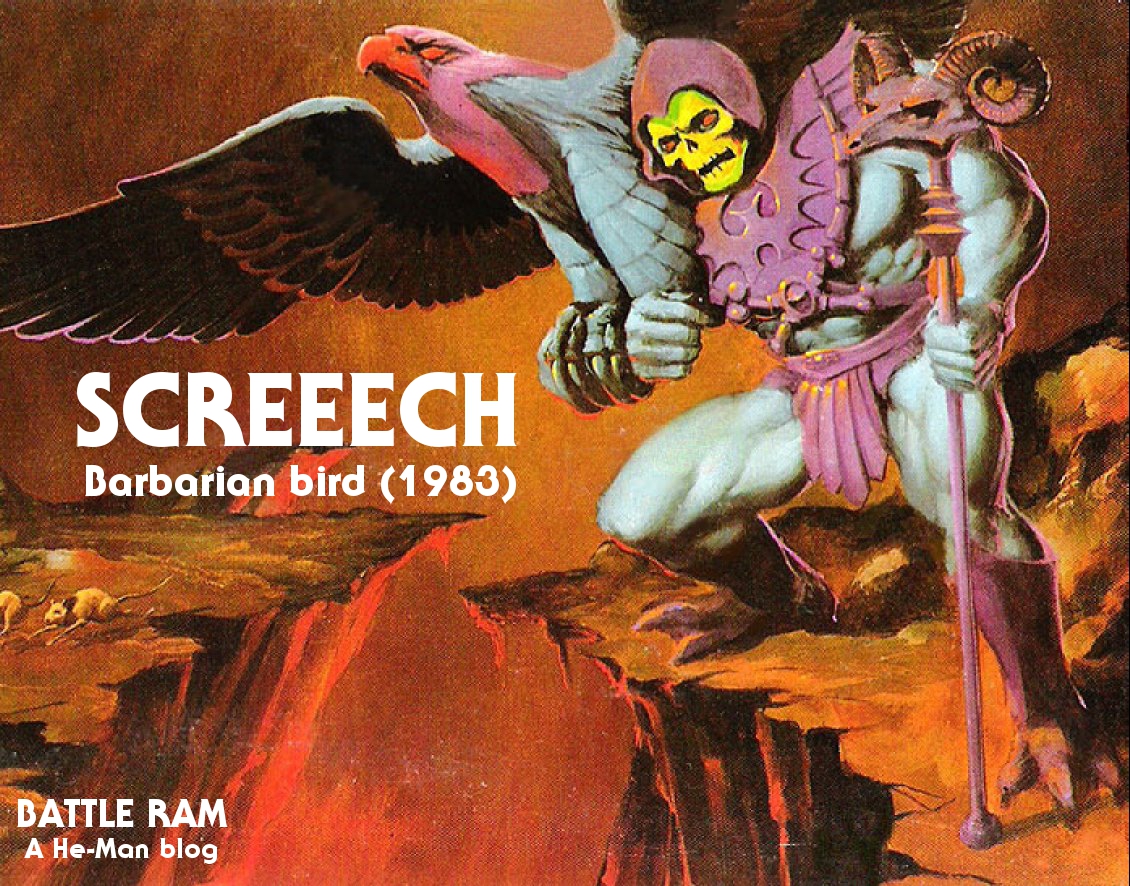 My first memory of Screeech (yes, his name is spelled with the extra "e") is from kindergarten. There were a couple of days during the year where kids were invited to bring a favorite toy to school to show to the class. On one occasion I recall bringing in Mer-Man, who I was enamored with at the time (and still am). But another boy brought in Screeech. I owned Zoar, but I had never seen this purple and blue repaint.
It was pretty clear to me what he was – a repainted version of Zoar. Had I been a little older I might have recognized that both were repainted versions of the Big Jim Eagle: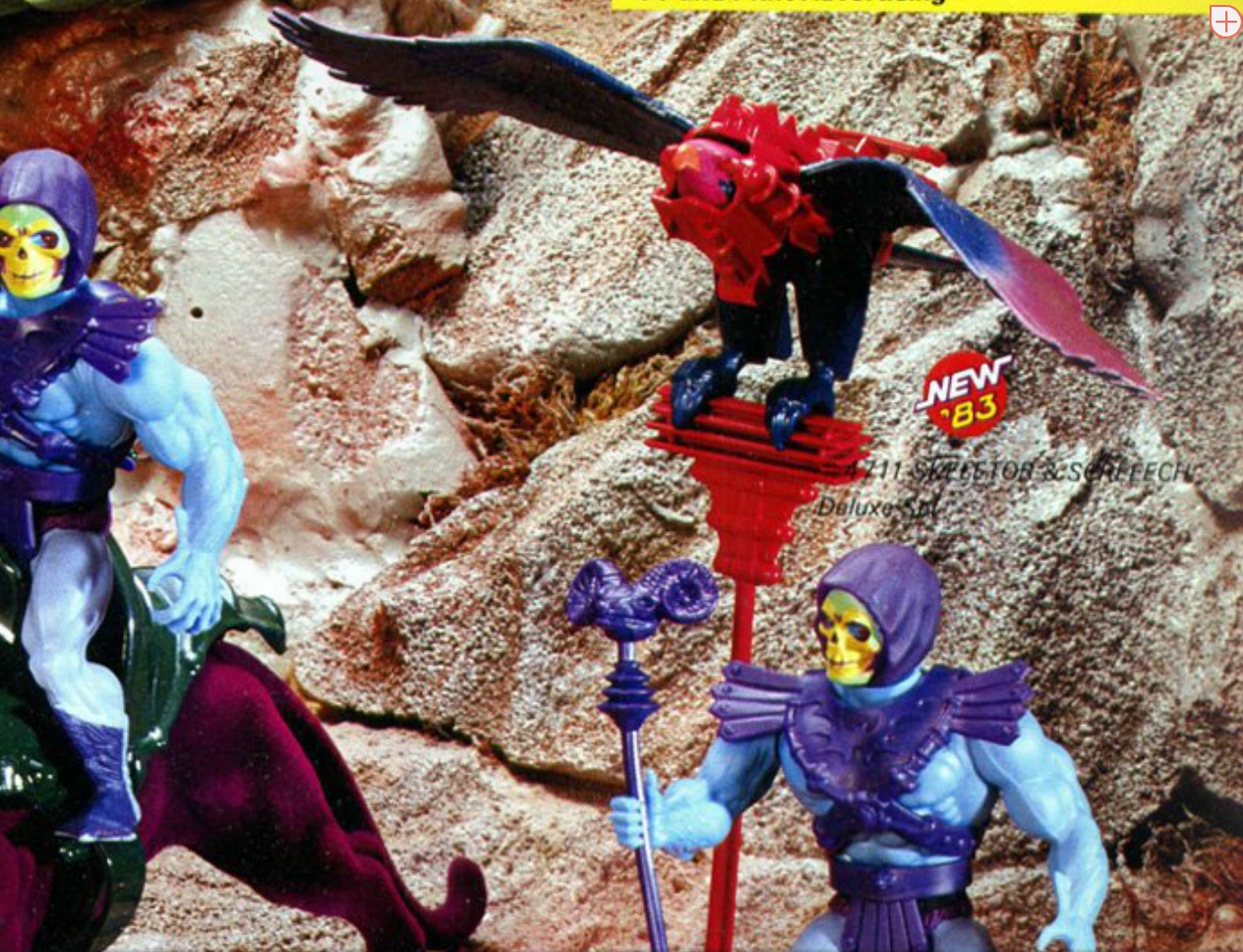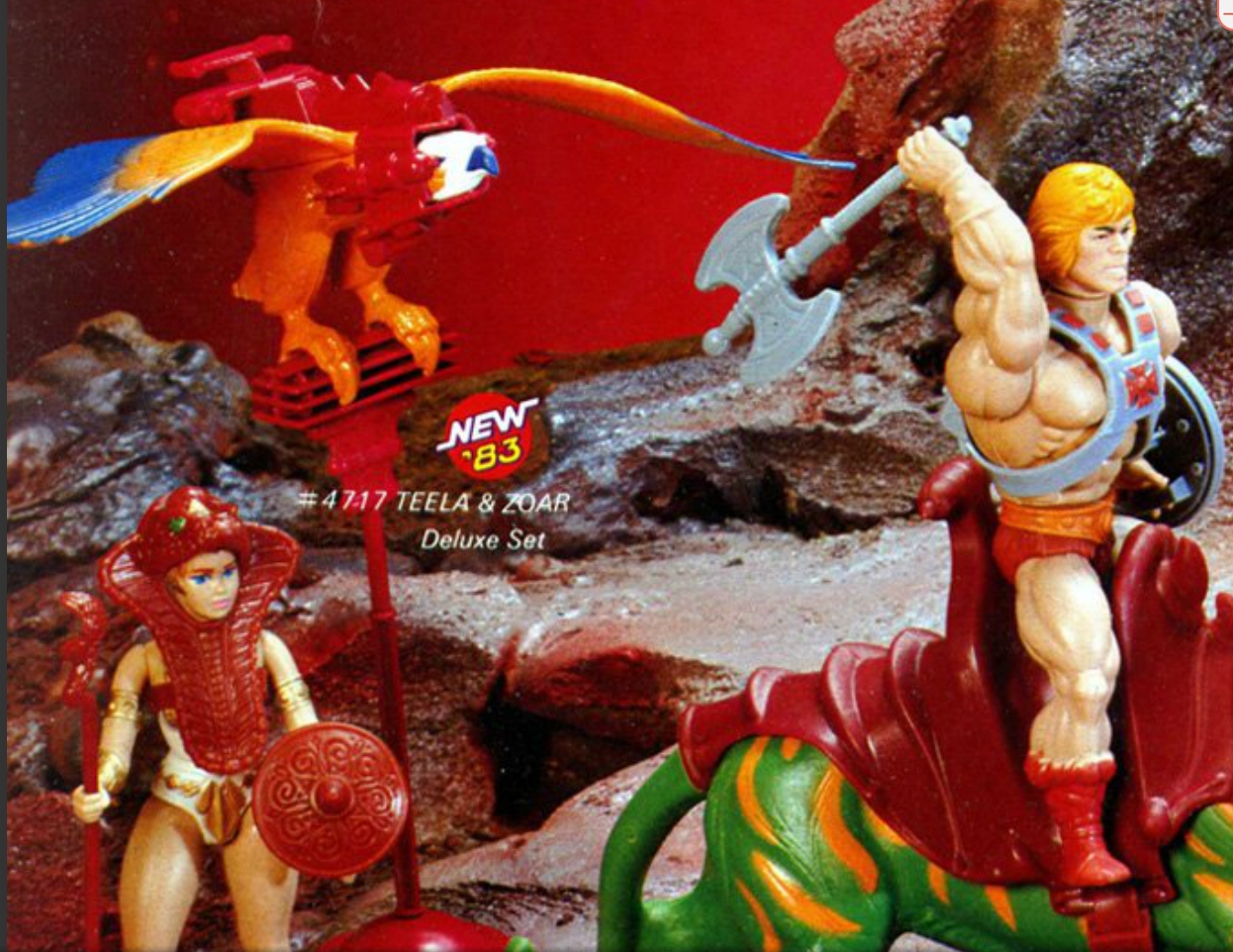 Screeech makes all kinds of thematic sense in the Masters of the Universe scale of cosmic balance. For every Battle Cat there is a Panthor. For every He-Man there is a Faker. And for every Zoar there is a Screeech. In fact, the colors for both Screeech and Panthor were chosen by the same designer at Mattel – Martin Arriola.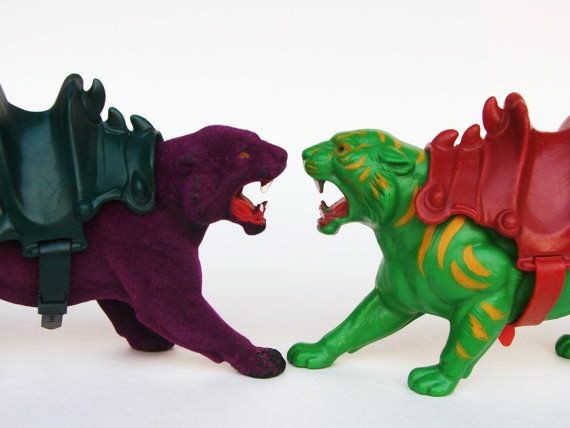 Screeech was sold individually, in a gift set with Skeletor, in a gift set with Battle Armor Skeletor, and in a gift set with Trap Jaw. The packaging illustrations for the first two sets were painted by Rudy Obrero, who also did the artwork for Castle Grayskull, Battle Cat, and many others.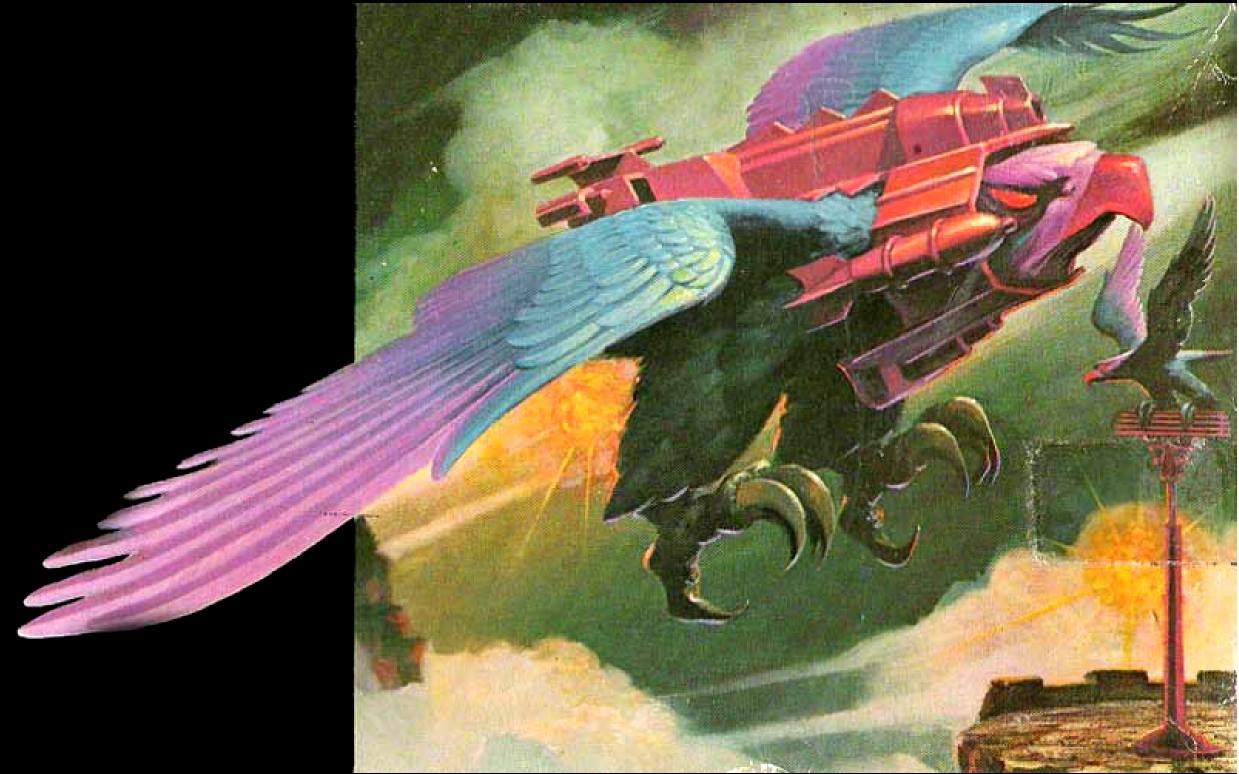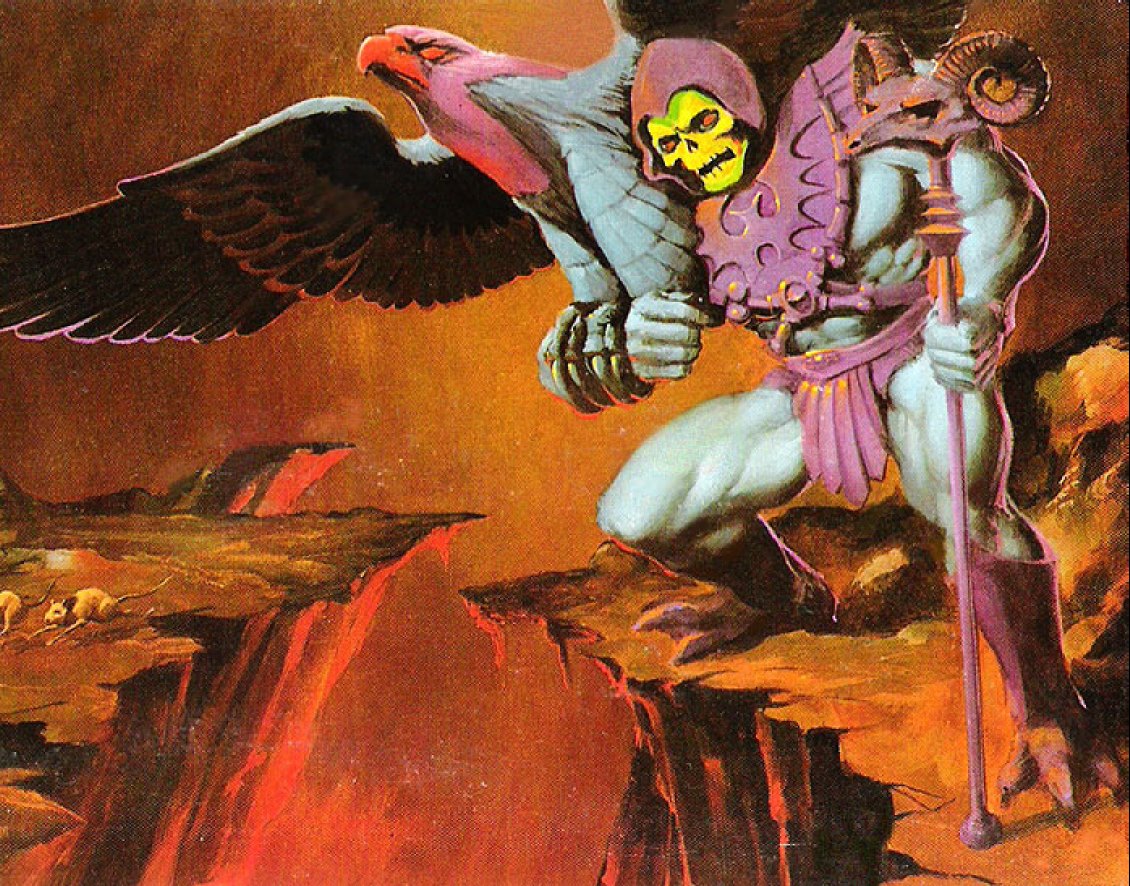 The Battle Armor Skeletor/Screeech set was illustrated by an unknown artist – perhaps someone on staff at Mattel: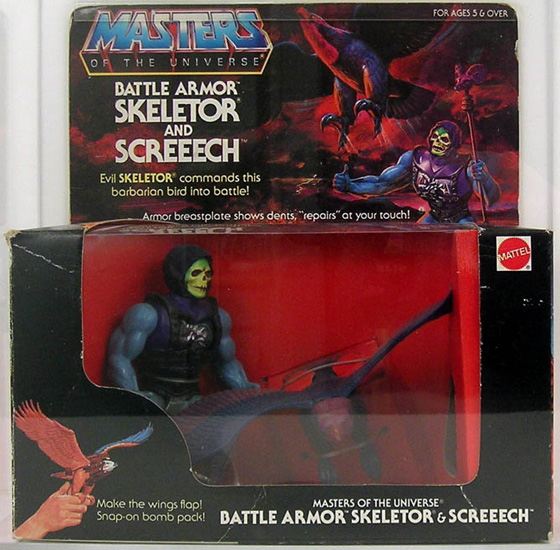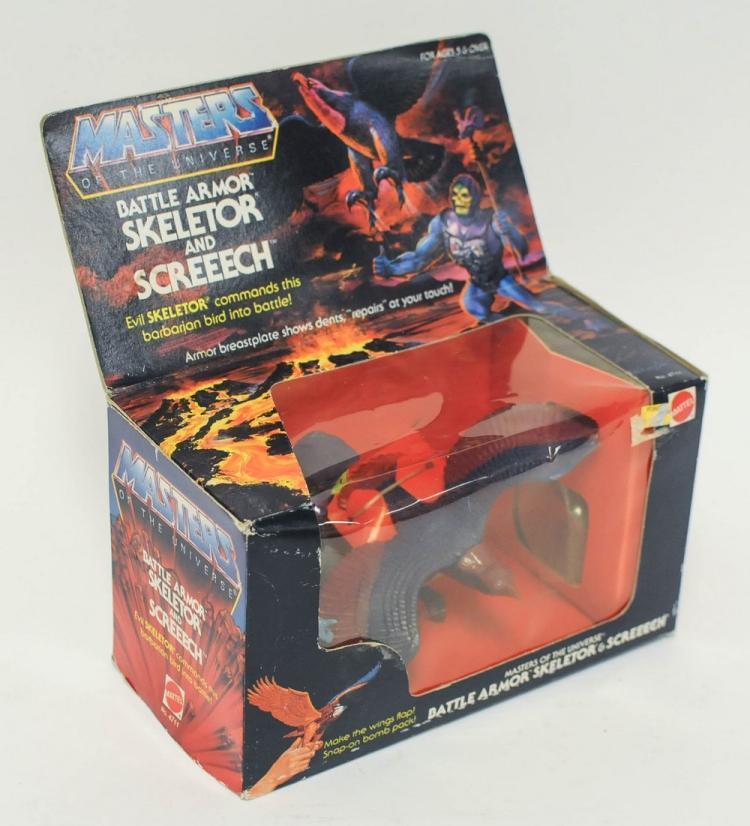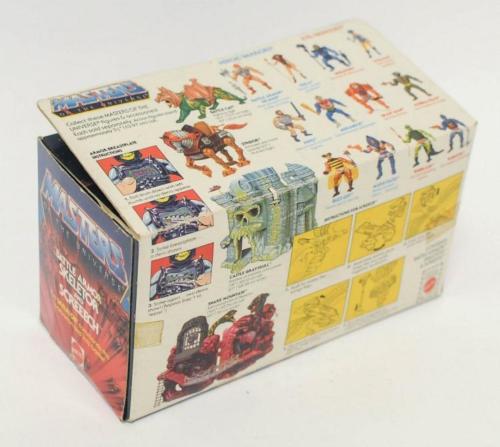 The Trap Jaw/Screeech gift set was quite plain by comparison: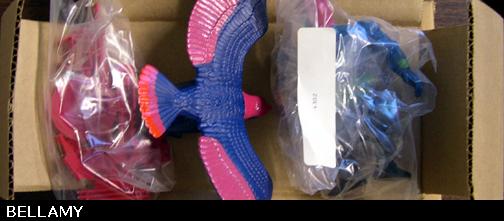 Screeech is probably the most obscure character from the first few years of the MOTU toyline. He was rarely depicted in stories or television, and when he was shown, it was usually very much in the background.
A noteworthy exception to that is in the Golden Books story, The Sunbird Legacy. In the story, Evil-Lyn has the power to transform into Screeech. This ability gives the character some nice symmetry with Filmation's version of the Sorceress.
In Sunbird, Screeech resembles a buzzard rather than an eagle or falcon. I'm not sure if that's because the artist wasn't given a visual reference for the character, or if there were plans early on for Screeech to have a unique buzzard appearance.
Screeech's cross sell artwork is likely just a recolored version of the original Zoar line art. It was seldom used, however. It didn't appear on the back of any boxes that I've been able to identify. The only full color version I've found is on the back of the Power of Point Dread comic book and record: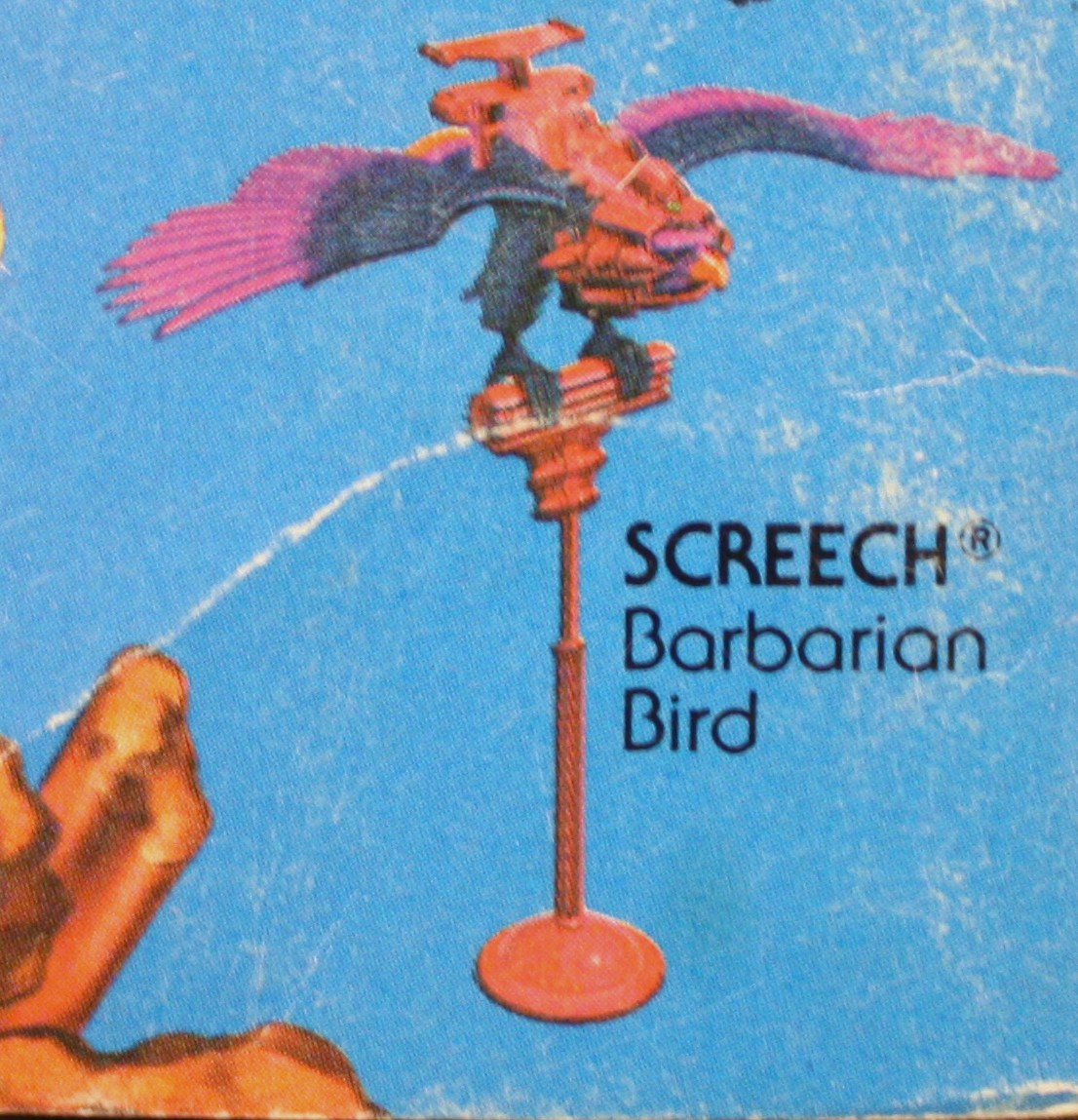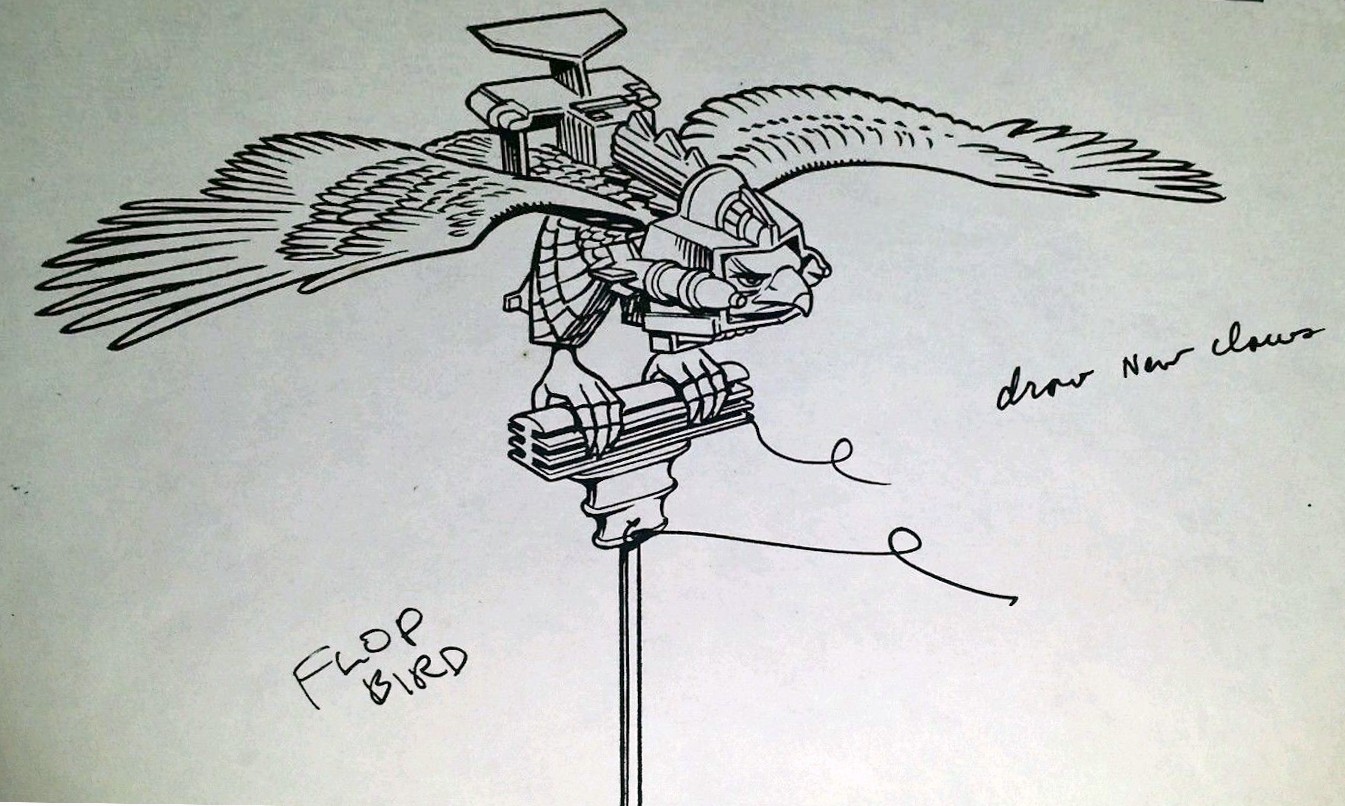 In the Filmation He-Man cartoon, Screeech is a mechanical bird sent on missions by Skeletor to drop bombs on the heroic warriors:
According to James Eatock, the name for Screeech in the original cartoon scripts was the Robot Raven. Perhaps this was actually a character invented by Filmation, but renamed Screeech at the last minute to tie things back to the Mattel toy.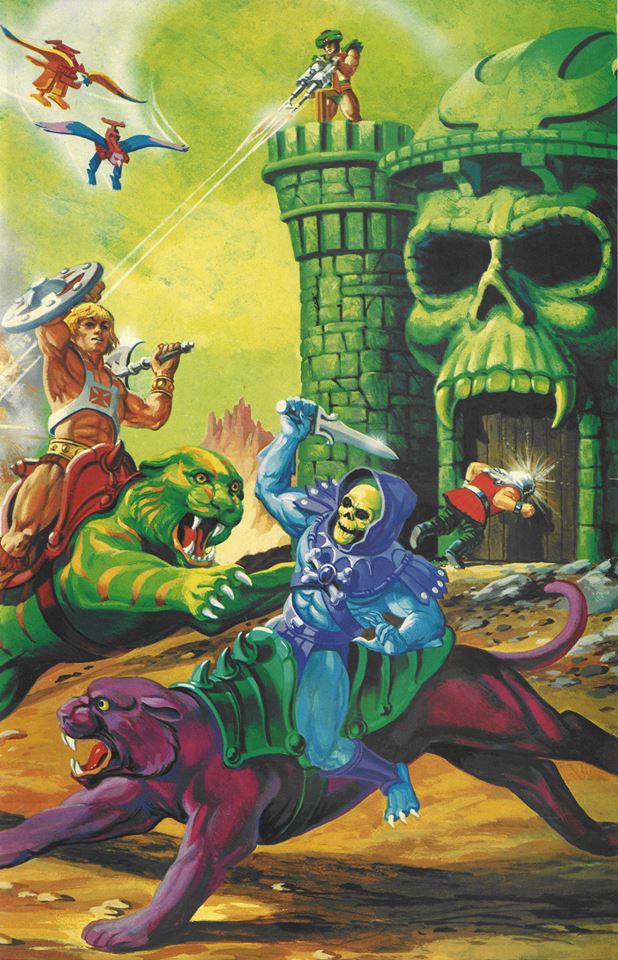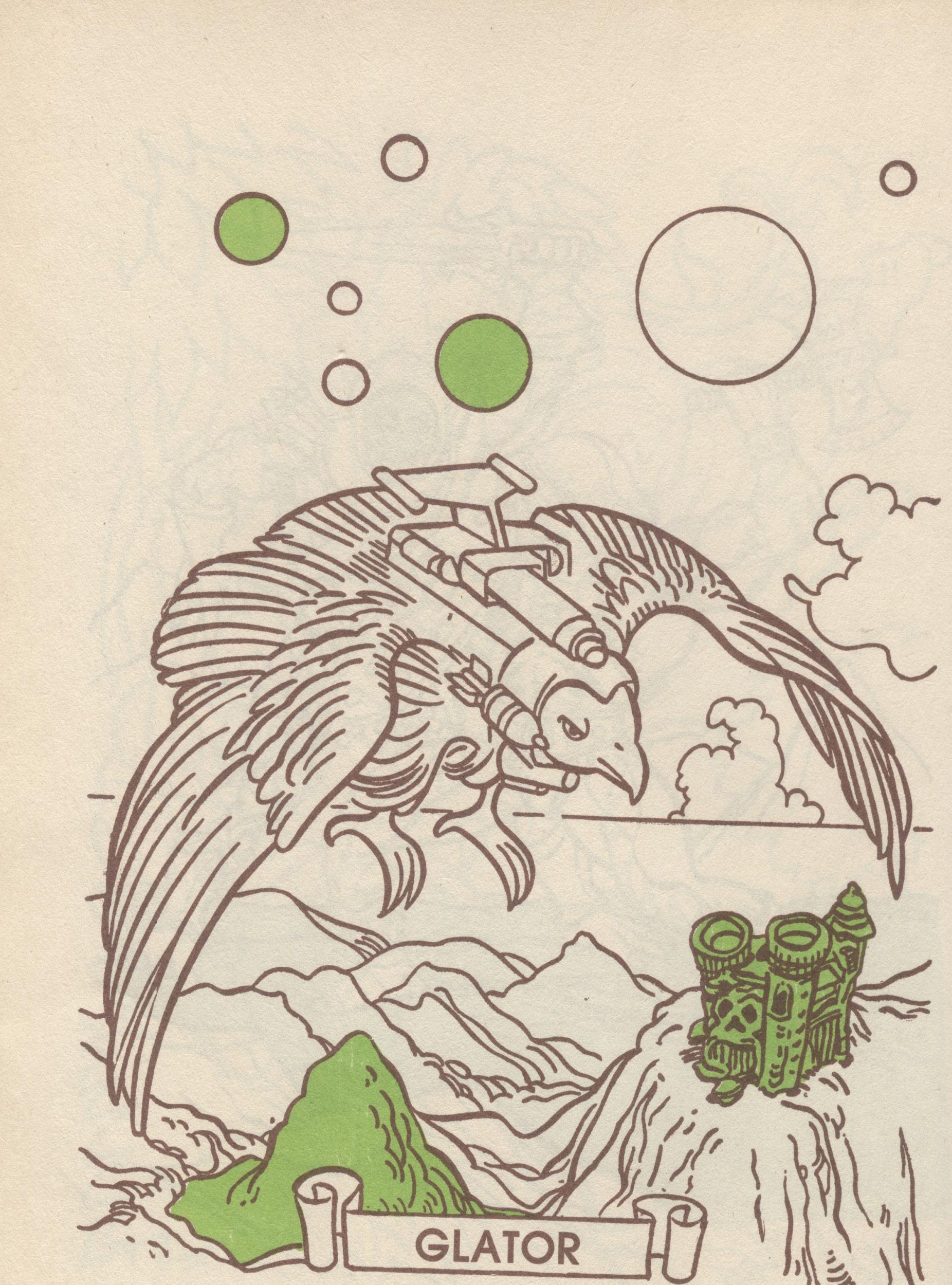 Return to Table of Contents.