I recently picked up the French Superman Géant #23 issue (Jan/Feb/March 1984), mostly for the back cover, which features one of my favorite pieces of early MOTU photography. The photo includes first release/test market blue beard Stratos, orange cheeks Skeletor, striped tail Battle Cat, red dots helmet Man-At-Arms, and a third generation Teela prototype with She-Ra-like leg articulation: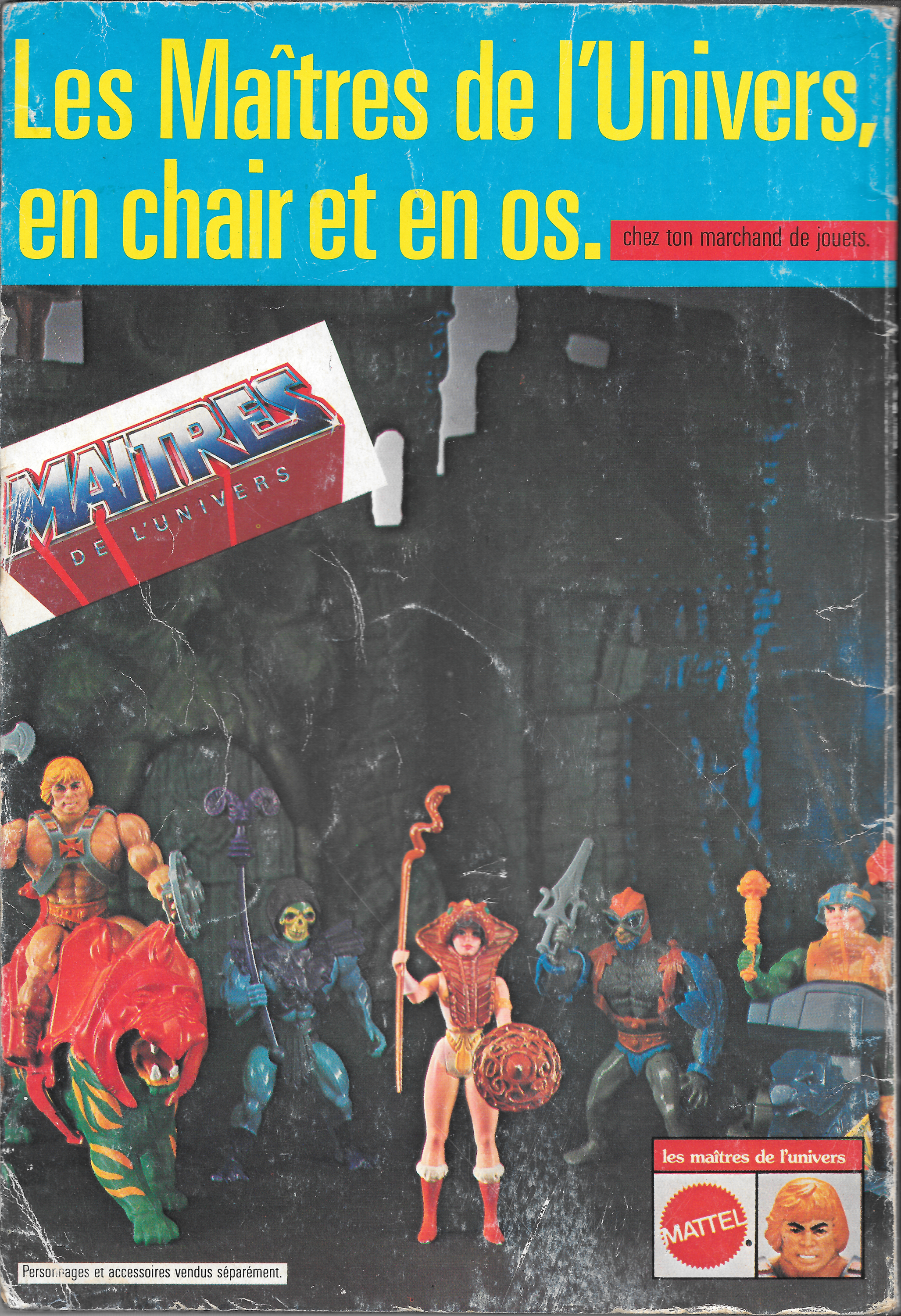 But, aside from that, the issue also features the French edition of the 1983 DC Comics story, Within these Walls… Armageddon! (Apocalypse à la Forteresse). The story was the third in a three-part story that also included To Tempt The Gods and The Key To Castle Grayskull.
So what's different compared to the US version? Aside from being translated into French, this edition is only half colored. But the pages that are colored look much cleaner than the US edition, so I thought there might be some interest in a scan of the entire story. Enjoy!