It's no surprise to anyone who follows this blog that I have a somewhat unhealthy obsession with the Battle Ram – the 1982 Masters of the Universe vehicle designed by Ted Mayer.
I'm just as obsessed with the early MOTU box art by Rudy Obrero, and for a long time I've been wanting to get a nice scan of his original artwork for the Battle Ram. There hasn't been a really good, single composite scan of the full Battle Ram packaging that I know of, at least that anyone has shared publicly. In scanning the example from my collection, I understand why – it's challenging to get all of the surfaces to lie completely flat, resulting in some areas that are less crisp than others. Adding to the difficulty is that every example has breaks in the artwork where the box bends upward about two-thirds of the way up. I did my best to digitally fix those breaks, but it was challenging to do in the areas that intersect with painted physical objects.
The result isn't perfect, but it's still nice to have the complete, high-resolution picture as painted by Rudy Obrero. If you open the image in a new window you'll find that you can zoom in quite close on the artwork. Allow some time for the image to load: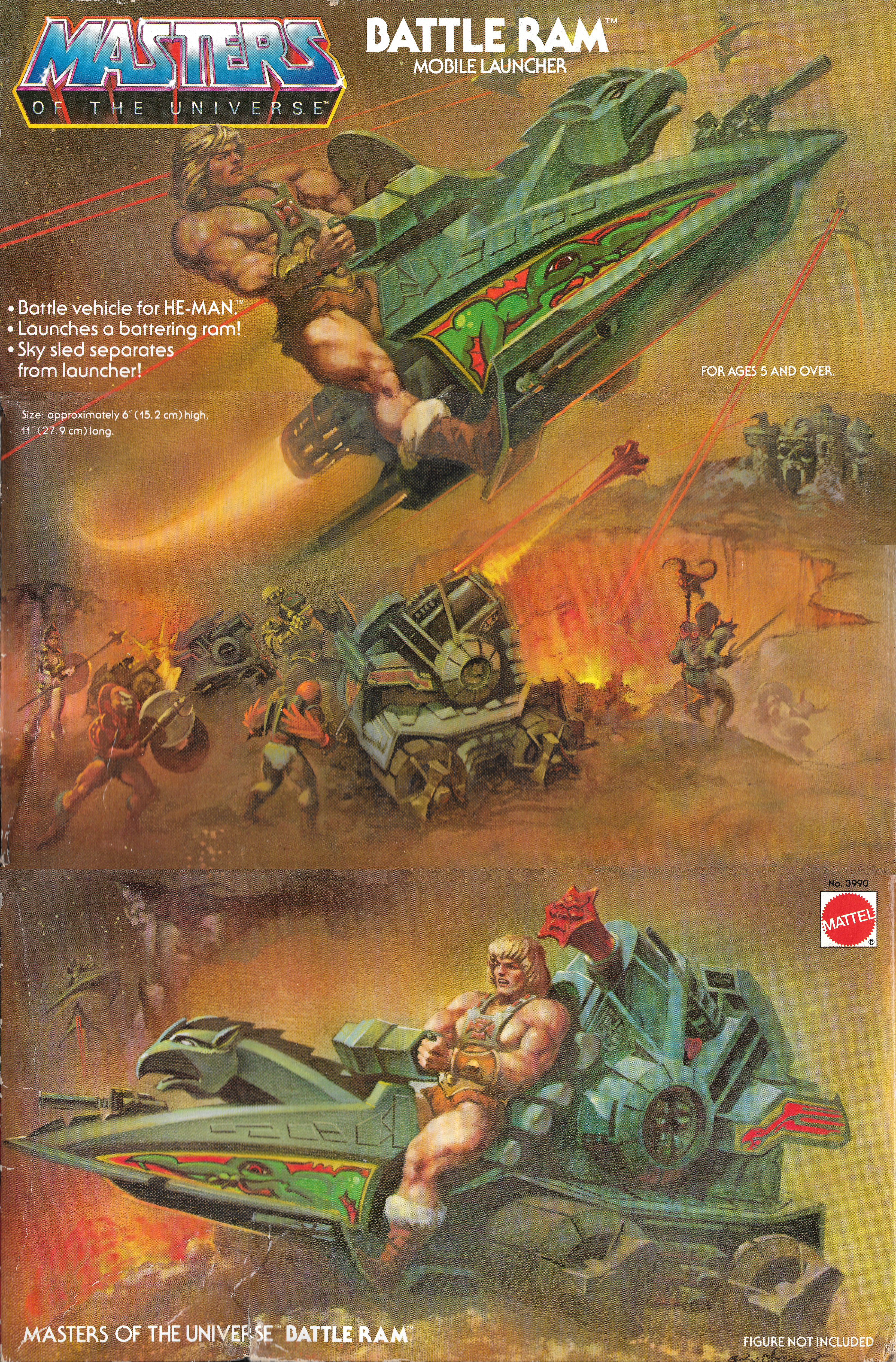 Return to Table of Contents.

Advertisement