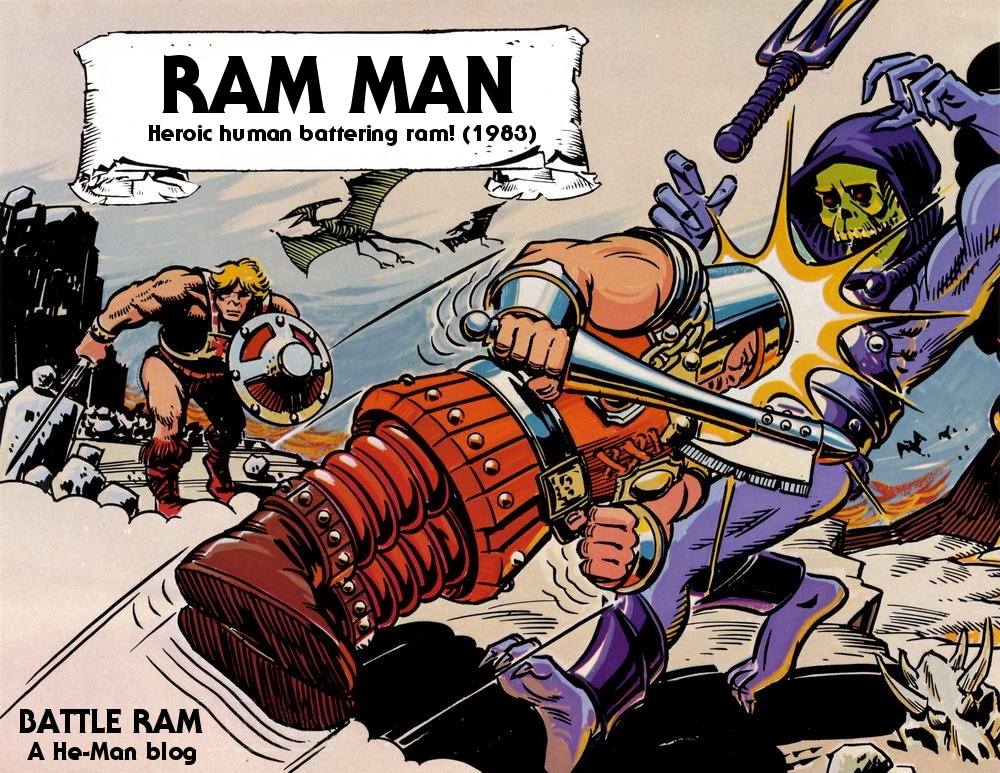 Ram Man, released in the second wave of Masters of the Universe Action figures, was a big favorite of mine as a kid. Sure, his legs were fused together and his articulation was rather limited, but his unique appearance and action feature made him a prominent protagonist in the battle against the forces of darkness (a battle that happened every day after school on the floor of my bedroom).
Ram Man's action is demonstrated in this commercial:
Designed by Mark Taylor, Ram Man had several unique looks in the early stages of his conception: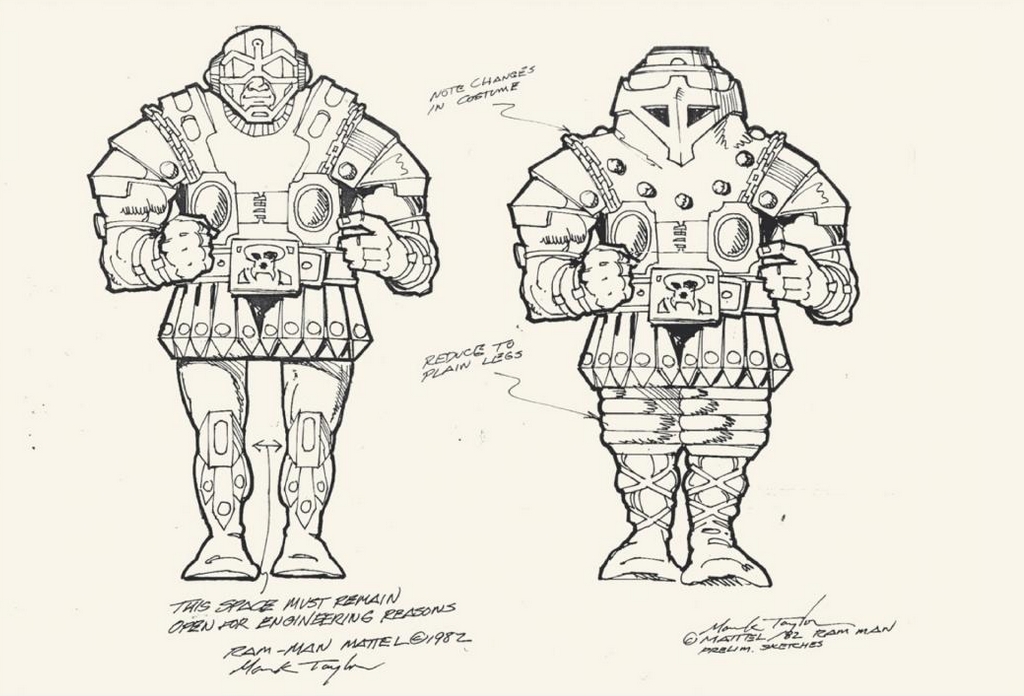 In the left-most drawing he seems to have some technological elements in his helmet design. In the drawing on the right his face is entirely obscured by his helmet, and he looks more Lord of the Rings than Buck Rogers. The second image is ultimately closer to the final Ram Man design than the first.
Update: another stage of the design is shown in the concept below, which is much closer to the final look of the character. The costume is quite similar to the design shown above and to the right, but the face is exposed.
Update: This design was developed into a similar character called Jumping Jack Flash (below). Aside from the helmet and facial hair, he looks very close to the final Ram Man figure. He also features metal gauntlets rather than leather straps. He carried a "mace grenade" that would fly loose when the character popped up from internal springs.
Another Mark Taylor design for a dwarf figure named Hercule featured a similar action feature. Instead of simply ramming, the idea was that this figure's spring-loaded legs would cause him to tumble forward in the air at his opponents. I'm not sure exactly how this would have worked in practice, but several elements from Hercule made it into Ram Man's final design.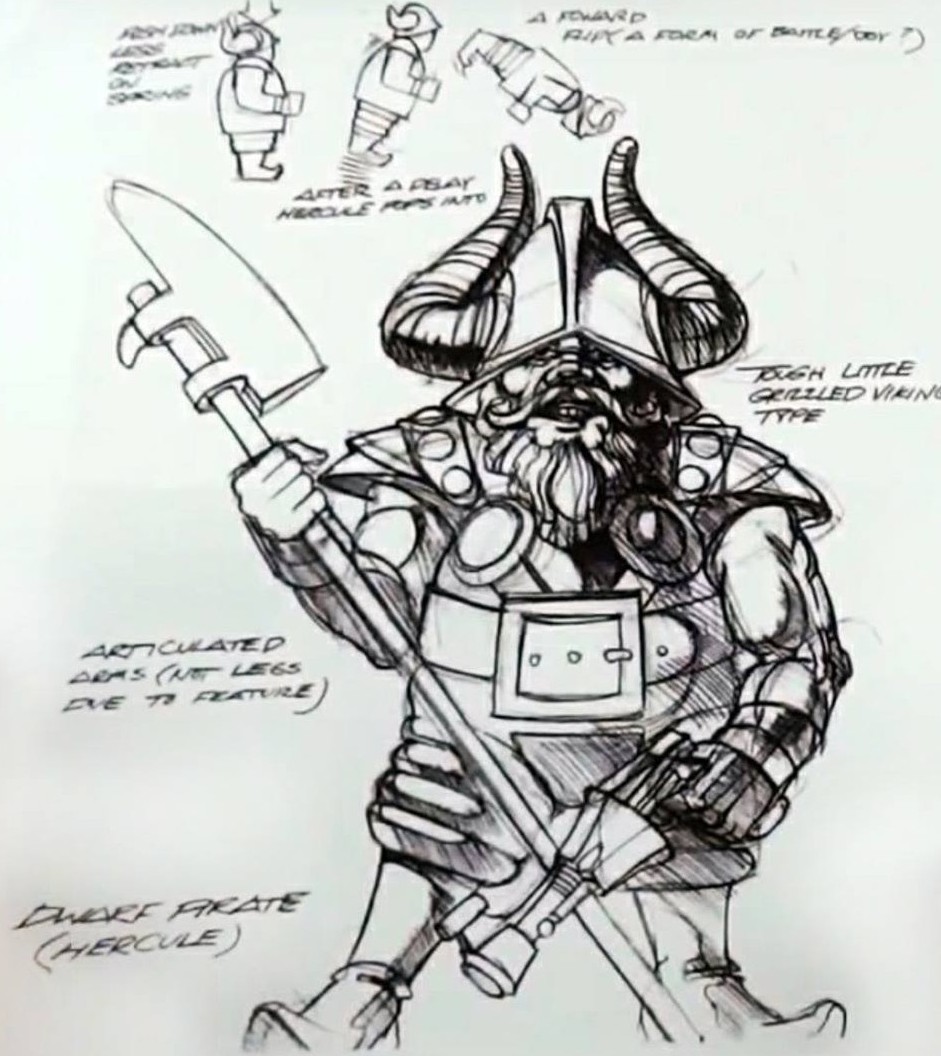 The prototype Ram Man figure (below) carries over the color scheme from Jumping Jack Flash. The face and helmet design have been greatly modified, however. The prototype looks very close to the final figure, color scheme aside. Some differences include the fact that his eyes are closed and that his silver upper arm/shoulder armor is incorporated into his arm pieces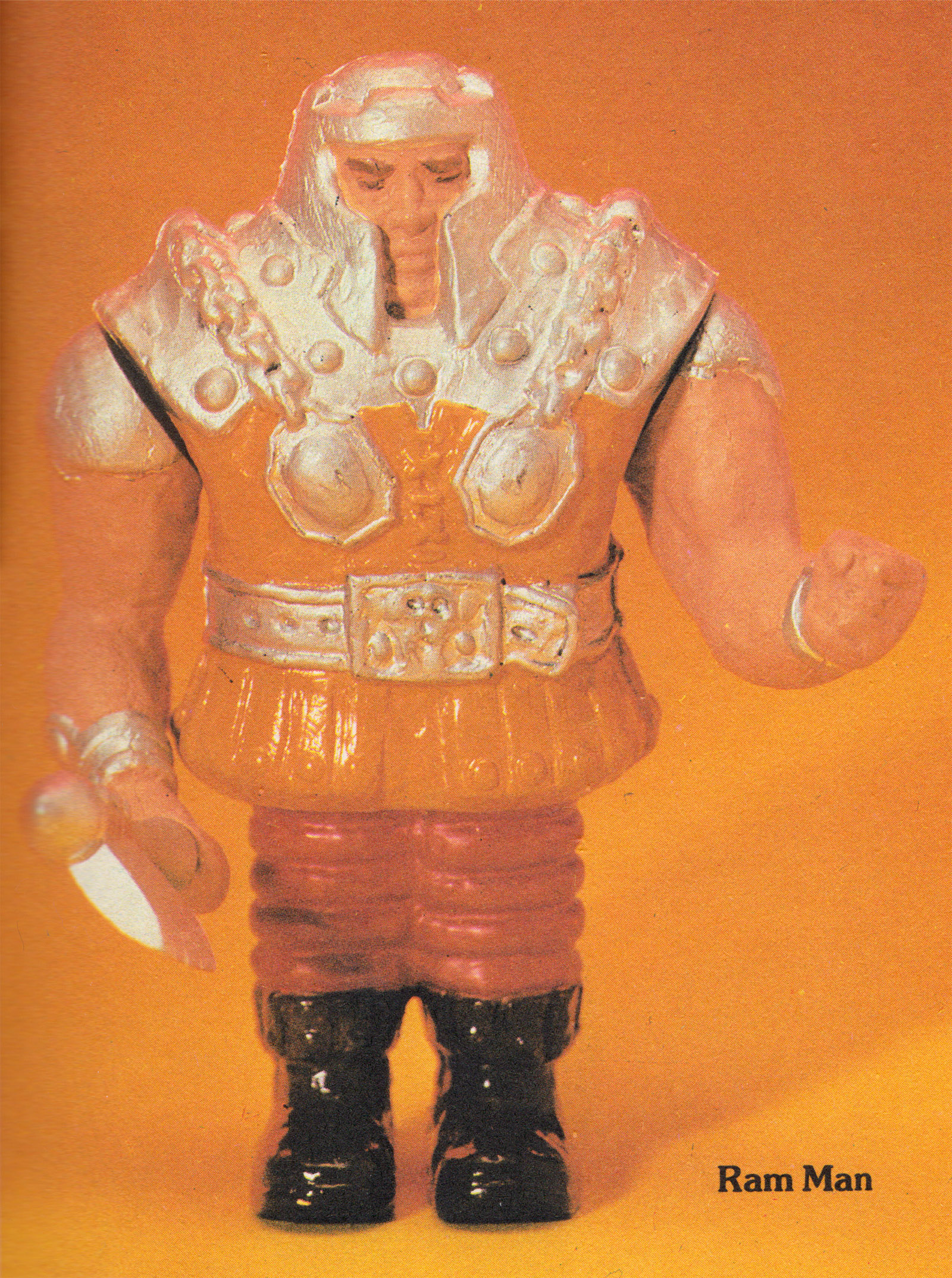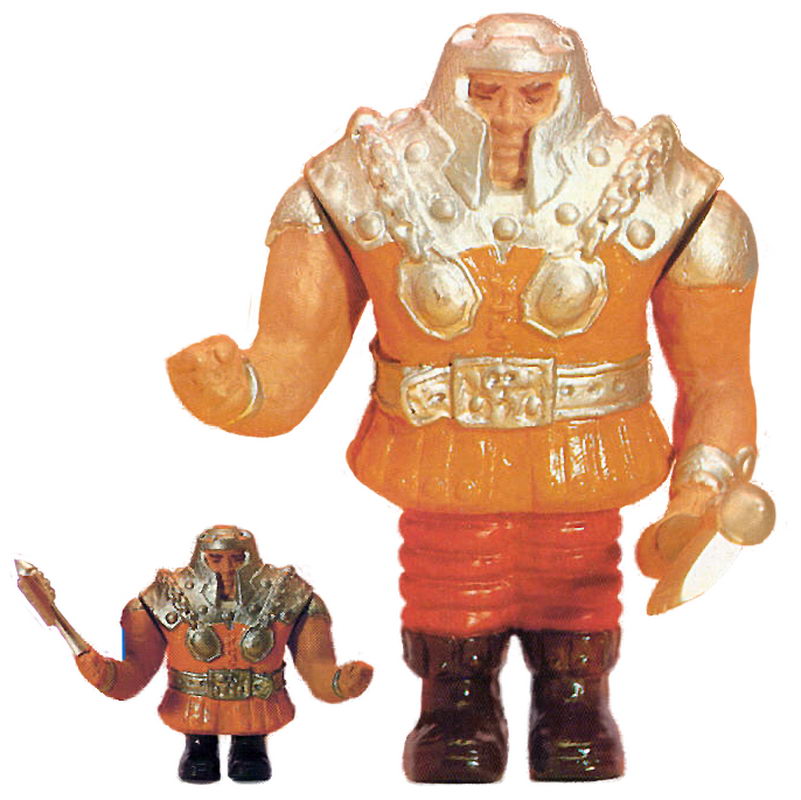 The cross sell art was based on the prototype, and includes all the same elements, down to the color scheme: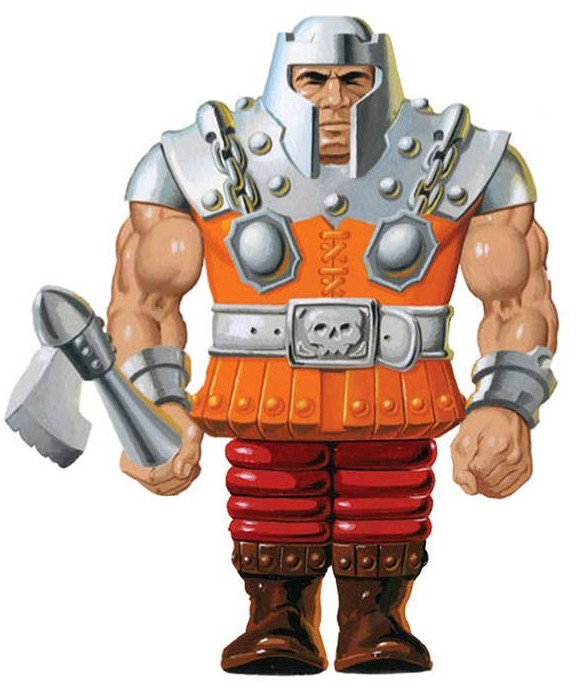 Ram Man appears in the 1983 dealer catalog along with all the other new figures released that year, with a new red and green color scheme: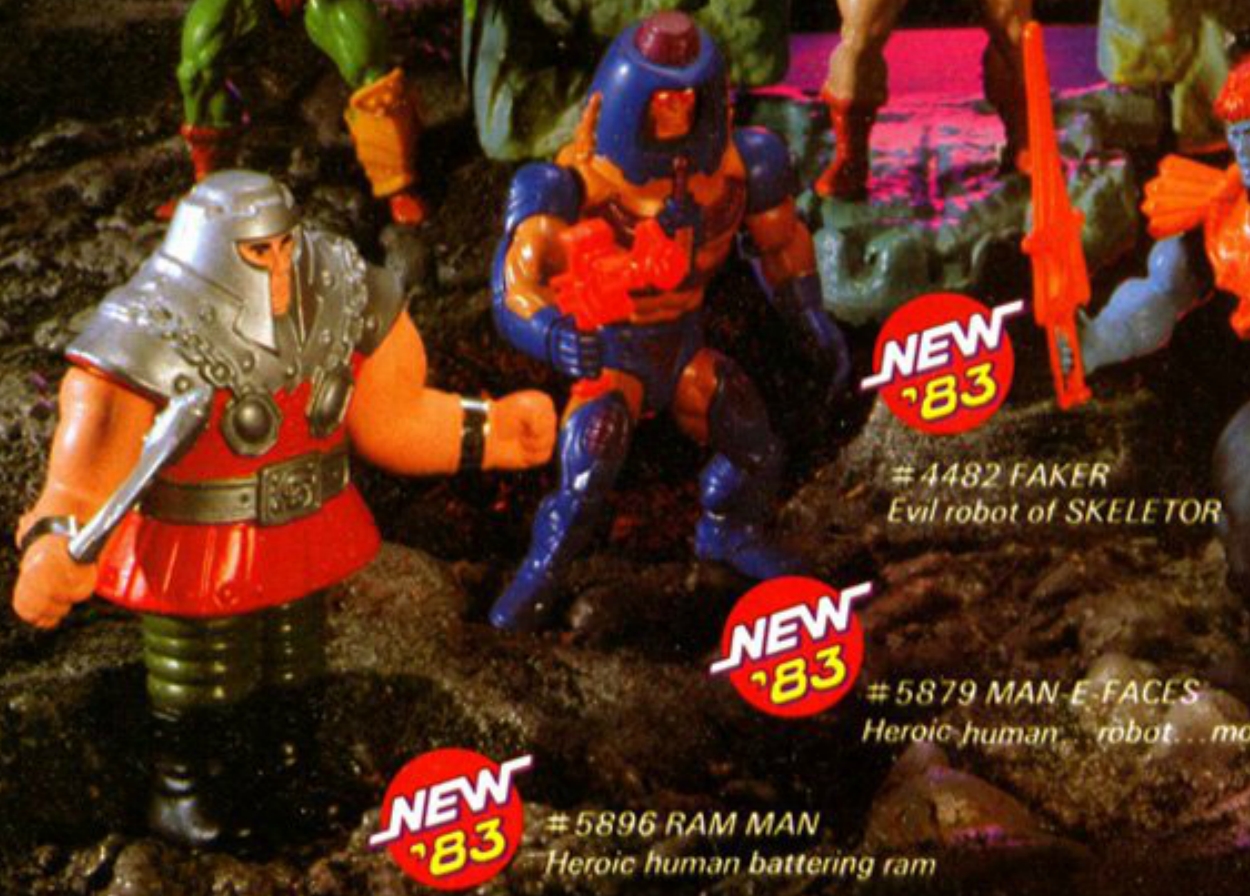 Ram Man was the first figure in the MOTU line whose parts were not reused for any other figure. He came packaged with his axe weapon and a comic book. His arm bracers were sculpted and covered with a silver sticker rather than a layer of paint. The sculpt of his arms is quite soft compared to most MOTU figures, but he has a lot of detail elsewhere. The color scheme of the toy is red and green; however, the packaging artwork portrays Ram Man in the prototype colors:
Aside from the single carded figure, Ram Man was available in the following gift sets:
Ram Man/Zoar
He-Man/Teela/Ram Man
Ram Man had his own mini comic dedicated to him called He-Man Meets Ram-Man (incorrectly hyphenating the character's name). Rammy is portrayed from the start as a bit thick, which is appropriate for a character whose primary attack involves self-inflicted brain injury. There is an early misunderstanding where Ram Man gets in a fight with He-Man and loses. Skeletor is able to use that to trick Ram Man into bashing his head repeatedly against Castle Grayskull's doors.
Ram Man is essentially good-hearted, and in the end he turns on Skeletor and comes to He-Man's aid:
Artwork similar to the Ram Man mini comic was used in this French coloring book: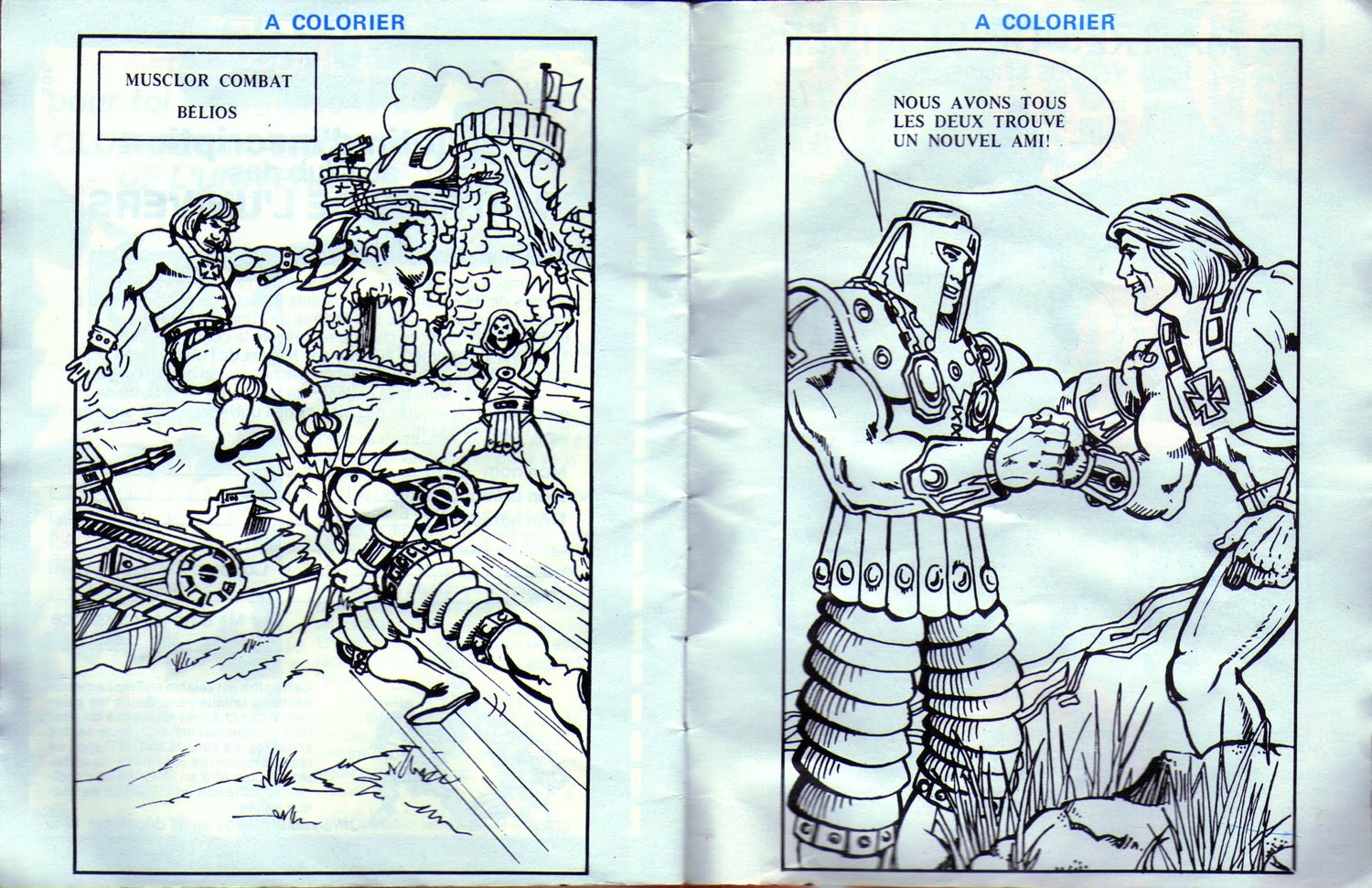 Ram Man as portrayed in the Filmation cartoon was even slower than he was in the mini comics. In certain frames it's also evident that the artists envisioned Ram Man's legs as actual springs that propelled him toward enemies (or more often, walls).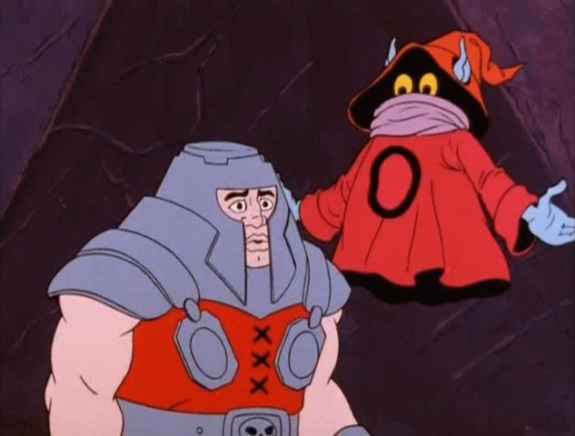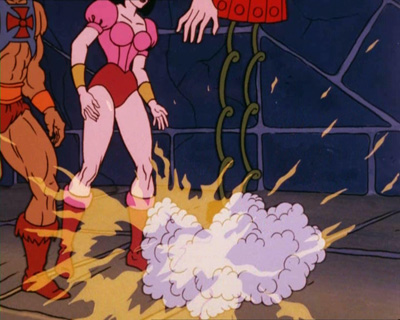 In the Filmation Series guide, Ram Man resembles the cross sell art more than the toy: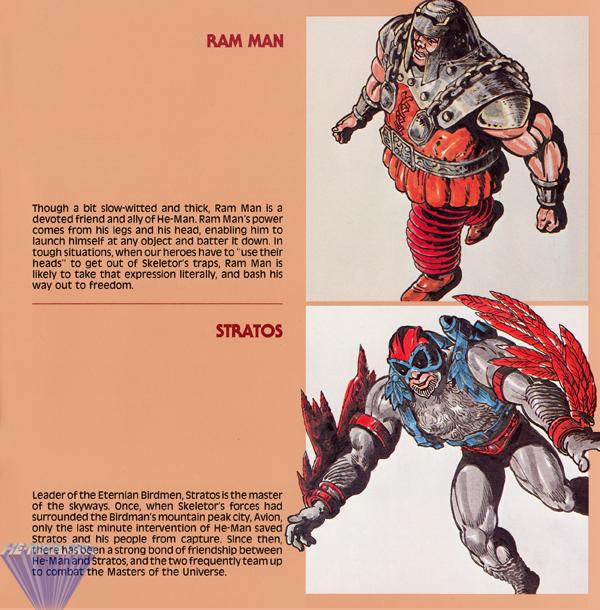 Ram Man made fairly frequent appearances in mini comics, story books, and marketing materials: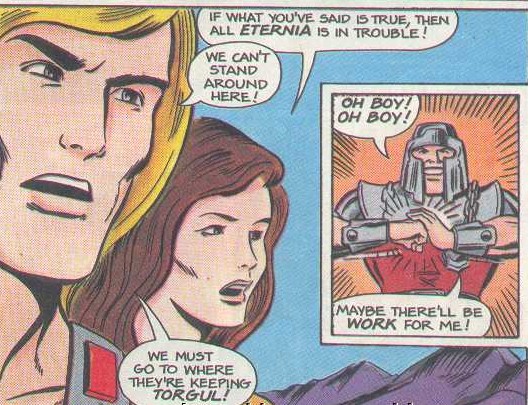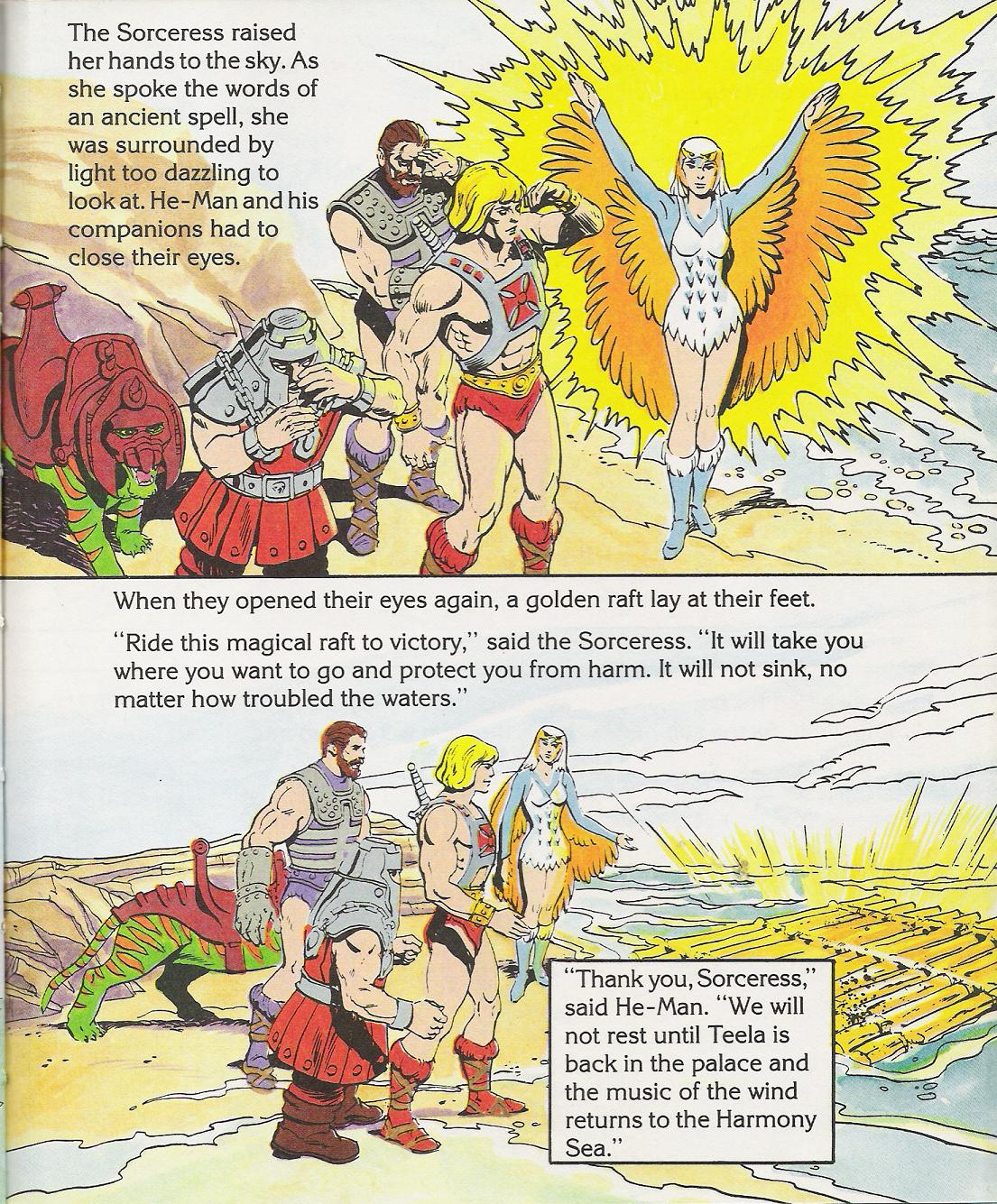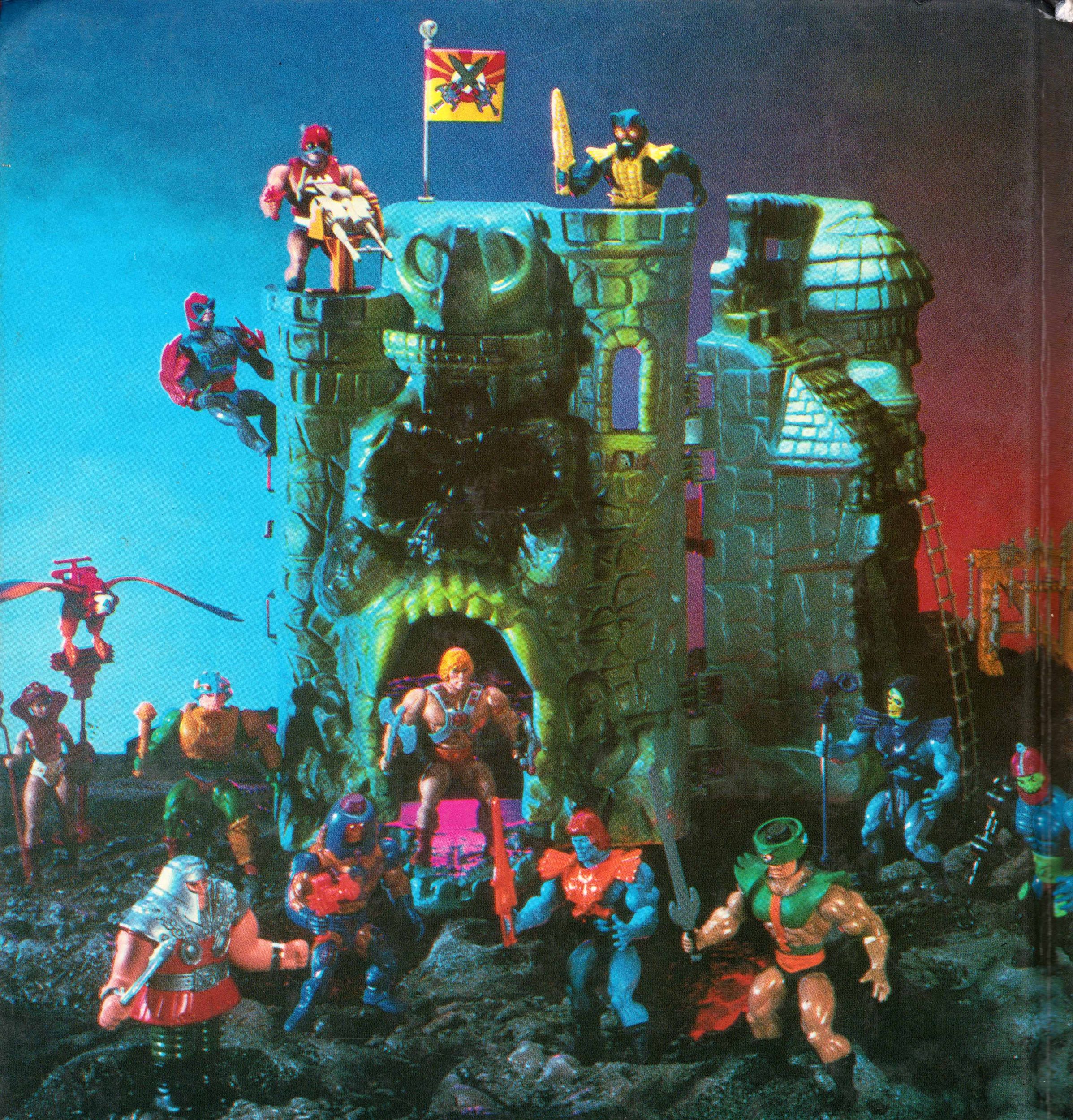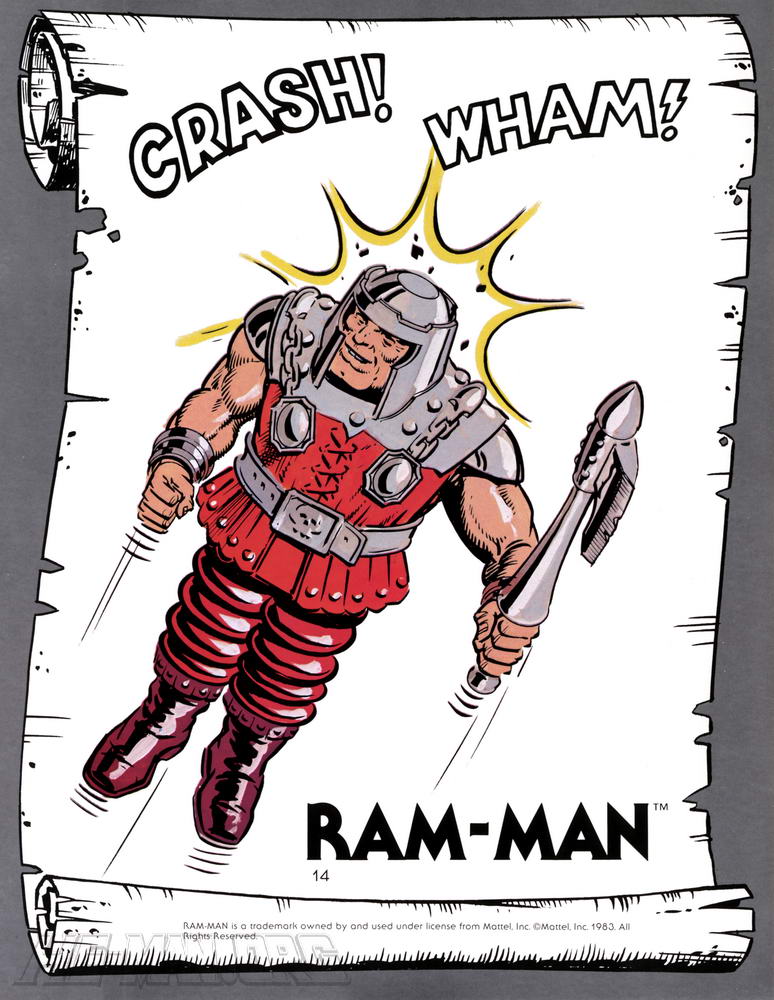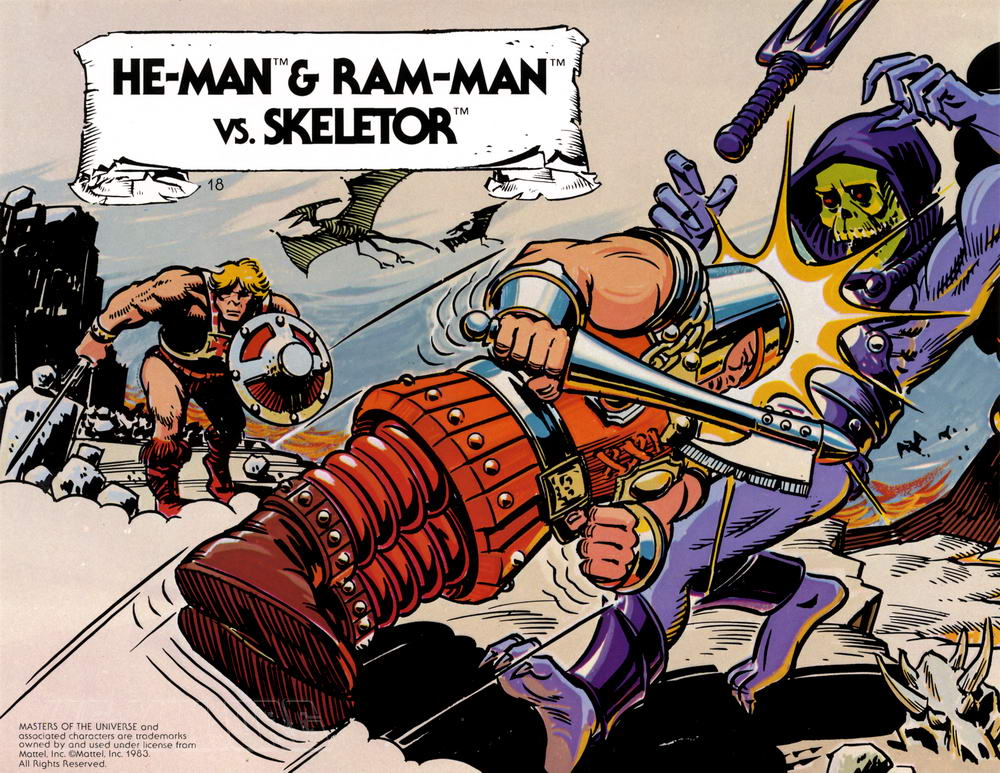 For some reason Ram Man made no appearances in box art, and few appearances in posters, despite being one of a select number of figures that had a commercial dedicated just to him. Still, Ram Man frequently appeared on the Filmation cartoon and remains a popular character to this day.